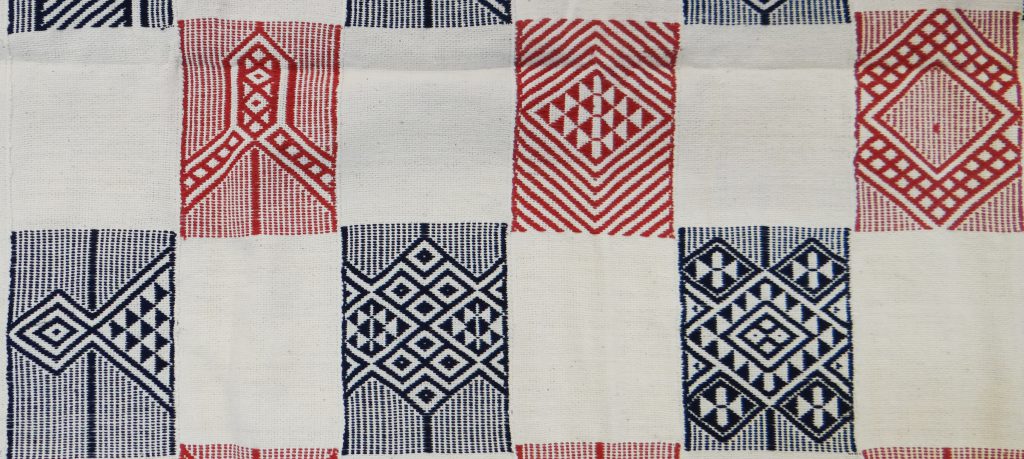 Our weaver friends from the north of the Ivory Coast could not come to Europe this summer (2020) because of the Covid19 pandemic.
Since trade in the Ivory Coast has also practically come to a standstill, the weaving community is running out of money to buy food.
From previous visits, some fabrics are still stored here in Switzerland. We offer them here for sale to an interested public. 100% of the proceeds go to the weavers in the Ivory Coast.
In the caption you will find information about the size and price of the fabrics. Please send us an e-mail and tell us the number of the desired fabric or call us.
The fabrics are delivered with invoice plus shipping costs of Fr. 10 for larger fabrics. For smaller fabrics, which can be sent in an envelope, the postage is reduced.
The fabrics all come from the weaving village of Waraniéné in the north of the Ivory Coast. Have a look here: Click here
Fabrics that have already been sold are marked accordingly (verkauft). If you would like to have a sold article, it would be possible to have it woven again. So you could tell us your wish. The delivery time would probably be a few months.